ME!

PERSONAL DATA
Here are my stats: 6'0", 240lbs, mostly muscle, baby blue eyes, short blonde hair and a moustache. I have been told that my best features are my eyes and ass. I wear contacts so the world looks clearer.
WHERE I WORK ...
Currently I am employeed by Computer Associates in Lisle, IL as a Networking Specialist. How I came to work at CA was through an acquistion of PLATINUM Technology, Inc. in Oakbrook Terrace, IL where I was a Senior PC Tech. I started at PLATINUM as a consultant for H. Allen & Company, Inc., now Intellimark. For some extra money and experience I used to consult at Kraft Food's computer help desk on the weekend. I also have my own PC Consulting business called Star Krest Enterprises.
WHAT I ENJOY
As you might figure out in a few seconds, I love Sci-Fi. A few of the shows that I follow include Seven Days, The Others, and Voyager. I also try to catch an episode of Highlander, The X-Files and DS9 when I can. When they were on, I watched every week Babylon 5, Sliders, Millenium, The Visitor and The Burning Zone. A kewl cartoon on Comedy Central is called South Park. It is different!
If you want to find me, I might be doing things in nature including fishing, camping, biking, hiking, canoeing and just sitting under the stars at night. You could look for me enjoying some sports like raquetball, softball, bowling, golf(mostly mini) and soccer. Don't ask about music since I like all types and use music to put me in the mood I desire. My collection of albums, tapes and CD's include Anthrax, Bach, Beatles, Beastie Boys, Metallica, Nucleus, Two Live Crew and Run DMC. If I could one thing for the rest of my life, I would dance.

I love to give massages to help people relax. Once in High School, I gave a girl a massage and she fell asleep in class. That was only her neck and shoulders. Just think of what could happen if I did her temples, hands, arms, legs and feet?
There is one movie that I have seen that surprised me and I encourage everyone to see at least once. That movie is "Once Around". It stars Richard Dreyfuss, Holly Hunter, Danny Aiello, Laura San Giacomo, and Gena Rowlands. I was truly surprised at to see a film so honest and humane. Please see it once with someone special and a small box of tissue!

LITTLE KNOW FACTS
Even though I am only 29yy, I had heart surgery when I was 24. It was minor surgery to correct a genetic flaw on the heart, but it almost killed me. Wolf Parkinsen White or WPW for short is when you have an extra pathway that tells the heart to beat. When you have two or more of these, your heart would jump up to 200+bpm then stop for a second or two then back to normal. The acceleration would last for a few seconds to a day or two. When mine was racing, it would drain me of my energy and I would feel like Jello. That is all better now, at least that is what the doctors are saying.
IT'S ME!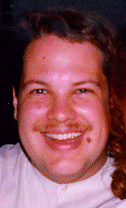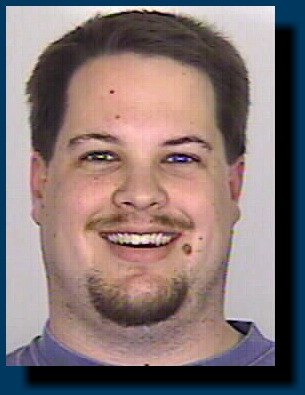 Back to the main page.